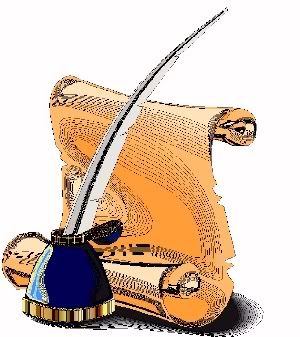 ***Author's note: I posted this in my other blog,
http://leogirl1975.wordpress.com
, but I love this poem so much that I wanted to post it here as well. Enjoy!
I first heard this poem recited by
David O'Hara
, the man who played the Earl of Surrey in
The Tudors
. It moved me for some reason, so I thought I would share it. :)
"My friend, the things that do attain
The happy life be these, I find:
The riches left, not got with pain;
The fruitful ground; the quiet mind;
The equal friend; no grudge; no strife;
No charge of rule, nor governance;
Without disease, the healthy life;
The household of continuance;
The mean diet, no dainty fare;
Wisdom joined with simpleness;
The night discharged of all care,
Where wine the wit may not oppress:
The faithful wife, without debate;
Such sleeps as may beguile the night;
Content thyself with thine estate,
Neither wish death, nor fear his might."
Henry Howard, Earl of Surrey
Image via Wikipedia